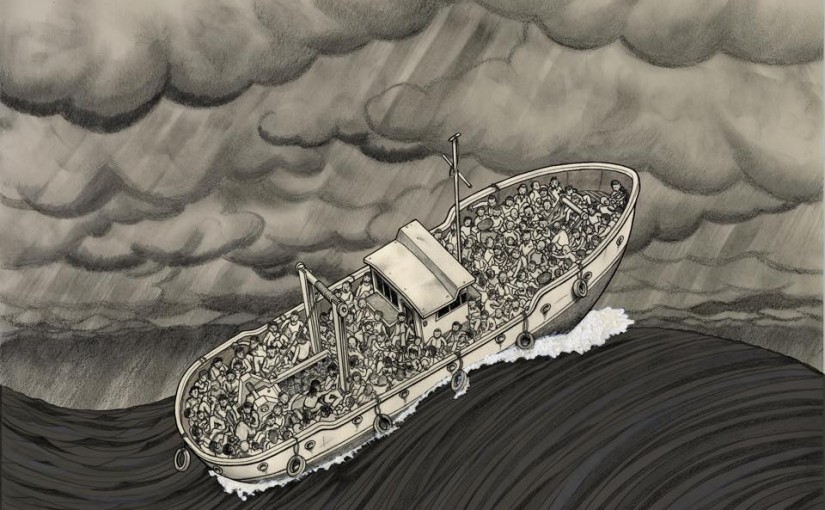 A PERILOUS JOURNEY
---
'A Perilous Journey' is a trilogy of 3 comics based on testimonies taken from Syrian refugees seeking asylum in Scandinavia in July 2015. The three Syrians in the story (names changed for their protection) have now thankfully been given asylum. Read their stories here to find out more.
The comics were serialised in The Guardian and Aftenposten (11-13 Nov 2015) and an exhibition launched at the Nobel Peace Centre, Oslo (12 Nov 2015). The project was generously funded by Norwegian People's Aid.
Illustration by Lindsay Pollock. Animation by Wael Toubaji.
Find out more about Positive Negatives literary comics about contemporary social and human rights here.